Interesting Facts About Medicine
Medicine
The great advances made in mapping the human gene, the polio vaccine and research into cancer, AIDS, the effects of radiation on human cells and the countless lives saved as a result, is all due to the resilience of the cells of an African-American woman – Henrietta Lacks. Cells taken from her body without her knowledge were and still are grown in labs around the world. Henrietta's cells were the first human cells that could be grown in a laboratory. Over 20 tonnes of her 'HeLa' cells have been grown and sent to labs across the globe.
Ancient Africans practiced medicine across the continent. Some of the operations conducted were documented. These included collapsing the lung in treating pleurisy; Caesarian section, and stitching up abdominal wounds. The Mano of Liberia employed quarantines to halt the spread of smallpox. The Zulu of Southern Africa have studied the medicinal applications of up to 700 plants, including calabar and kola beans that have been used to develop Western pharmaceuticals.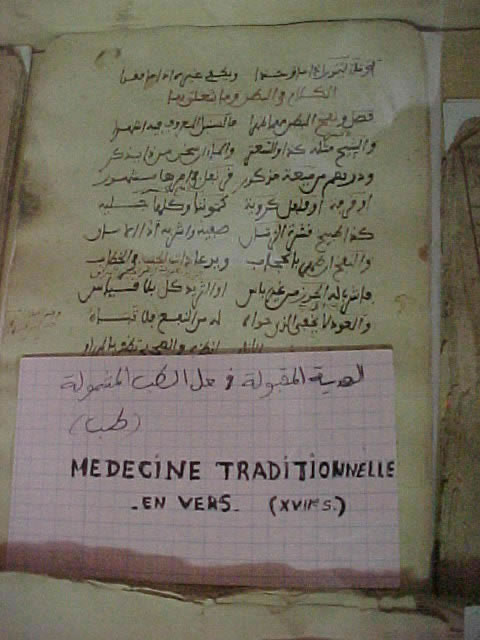 The Cesaerian Section operation originated in Africa. European travellers learned the technique from African women in Uganda. European travellers also witnessed the practice of immunisation among the natives of Uganda. The primarily African civilization in that part of modern day Uganda, was called Buganda.
Traditional African medicine, far from being 'quack' medicine relied on observation and research. Bakari Kidungalo, a traditional healer in the remote Tanzanian village of Kigongoni told William Lobulu of the African Concord magazine how his father, a healer before him, taught him how to recognise medicinal plants and their uses: "He said his father showed him the medicine for snakebite when he was about 20 years old. He was taken to a rocky area about 150 kilometres east of snow-capped Kilimanjaro and shown a rare rock known locally as ngurukila mwamba. At the base of the rock they dug out some dust that resembled soda-ash. In the same area they took roots and leaves from an evergreen tree known as mseguse. Mseguse tree,s according to local people, are avoided by snakes.
It is also said that when snakes in the area do battle and one of them is bitten, the assailant rushes to the msegue tree, nips off a bud and puts it into the victim's mouth. Within minutes the bitten snake recovers. To cure snakebite, the tree's leaves and roots are smoked for two days, ground into powder and mixed with dust from the rock's base".[William Lobulu (8 May 1986) Charms of the medicine man, African Concord]
Many traditional herbal practices have survived slavery and colonialism on both sides of the Atlantic, and still flourish today. Aloe vera and Aloe ferox are used in the treatment of imflamation of the eye as well as for skin conditions. Aloe Christianii is favoured in Zambia for treating malaria. Chewing sticks, imbued with an anti fungal chemical, are made from the Diospyros plant found in East Africa. Desmodium adscendens is used to treat asthma in West Africa. The fruit and the bark of Brucea antidysenterica is used in the treatment of diarrhoea and fevers in Ethiopia.[Alison Perry (28 September 1987) Natural cures, West Africa]

Moses Murandu, a senior lecturer in adult nursing at the University of Wolverhampton is pioneering a revolutionary treatment for wounds. Mr Murandu learnt about the use of sugar in African Medicine when, as a child in Zimbabwe, he observed his father using sugar to heal wounds. The treatment works because the application of sugar on wounds draws away water from the wound thus preventing bacteria from reproducing.
In 1932 the United States government conducted a series of cruel medical experiments on African American men. They used a ploy offering 'free' medical treatment to 400 men from the Tuskegee district of Macon County, Alabama to combat syphilis.
The real purpose of the experiments was to determine how much damage untreated syphilis would cause to the body. Throughout the experiments the men were constant lied to. They were repeatedly told that they were receiving the best care and treatment available at that time.
Tuskegee was chosen because of its rural poverty and the fact that syphilis was widespread in the area. 35 percent of the population was Black. The government also exploited the men more easily due to their poor literacy and lack of education. All 400 men chosen for the experiments were African American.
The scientists enlisted the help of a Black nurse, popular among the locality – Eunice Rivers Laurie. She helped to cover up the truth and see that none of the men received any real medication.
By the mid 1940s the death rates among the men experimented upon were twice as high as non infected Black residents. Their life expectancy was on average eight years lower than the other residents of Macon County.
A survivor of the experiments said: "You couldn't buy medicine, you couln't get a doctor, and this meant that you got free medicine. I should have woke up before I did. Not everybody had the same complaint. But everybody got the same medicine, the same liquid, and the same pills and the same capsules".[Taken from Secret History: Bad Blood, Channel Four, 10 August 1992]
Bessie Blount
Bessie Blount was born in Hickory, Virginia in 1914. She moved to New Jersey where she studied physical therapy at the Panzer College of Physical Education and at Union Junior College. She completed her studies in Chicago.
Bessie Blount, a physical therapist treated soldiers during World War 2. She invented an electrical device that allowed wounded soldiers to feed themselves from a tube.
Dr. Ben Carson
Now retired Ben Carson was born in Detroit on September 18, 1951. His father left when he was eight, leaving the family to experience poverty.
He attended Southwestern High School before going on to university. Ben Carson graduated from Yale University and the University of Michigan Medical School.
He was the pioneer of an operating technique known as Hemispherectomy. The operation is performed on children to remove inflammation of the brain, thus reducing seizures. Carson improved this technique during the 1980s.
Dr. Carson, a leading brain surgeon became the first to successfully separate twins conjoined at the head. The then seven month old German twins known as the Binder Siamese twins were operated on in 1978.
The operation lasted 24 hours during which time the twins' bodies were drained of blood and kept at a cool temperature. The joined brains were surgically dissected and the skulls were covered by a surgical mesh that helped the bone to re-grow. This was the first and the only time such an operation has been performed.
In 1984 Dr. Carson became the youngest surgeon to lead pediatric neurosurgery in the U.S.A.
During his career he has accumulated over 60 honourary degrees. He has written extensively about neurosurgery.
In 2008 Dr. Carson was awarded the Presidential Medal of Freedom which is the highest honour reserved for US civilians.
Dr. Ernest Goffe
Born in Port Maria, Jamaica on 12th September 1867, Ernest Goffe was the youngest son in his family. The Goffe family moved to Jamaica from Barbados in 1823. Goffe's family had traced their ancestry back to one of Oliver Cromwell's major-generals. He was known as William Goffe – the man who signed the death warrant of the English King Charles I.
Ernest Goffe travelled to England in 1889. He attended University College Hospital in London to study medicine. Ernest was a good rugby player. He played for Roslyn Park, and was a referee for women's hockey which was a new sport at the time. After he graduated, he worked as a general practitioner. He also worked at the St. Ann's general Hospital in Tottenham, which was called the North Eastern Fever Hospital at the time. During the First World War he treated many war wounded at that hospital.
After the war Ernest and his wife worked as general practitioners in the Kingston-On-Thames areas. He also carried out surgery at the Victoria Hospital. Ernest Goffe was still working in his eighties. However he died soon after his retirement. His son, Alan goffe followed in his father's footsteps by becoming a doctor. He also studied at the University College Hospital and was a member of the medical research team that developed the Sabin polio vaccine.
Dr. Patricia Bath
Dr. Patricia Bath is a New York born ophthalmologist. She graduated from Howard University School of Medicine in 1968. Patricia went on to specialize in ophthalmology and corneal transplant at New York University and Columbia University.
Patricia became the first African-American woman surgeon at the UCLA Medical Center and the first woman to be on the faculty of the UCLA Jules Stein Eye Institute.
She is the first African American woman doctor to receive a patent (the Cataract Laserphaco Probe) for a medical invention. She developed a procedure for removing cataract lenses using lasers. The lasers vaporized cataracts without pain or side effects.
Percy Lavon Julian
Percy Lavon Julian, the grandson of a slave, was born in Montgomery, Alabama. He graduated from DePauw University with a degree in chemistry. He later attended Harvard University where he completed a Masters degree in chemistry. Percy attended the University of Vienna, Austria where he completed his doctorate in 1931.
Percy became a successful chemist and secured a total of 115 patents during his career. One of his inventions was a method for synthesizing and identifying physostigmine, a drug used to treat glaucoma and to improve memory in Alzheimer's patients. It was also used as an antidote to nerve gas. Percy invented a fire extinquishing foam that was used to control petrol fires during World War 2. He also developed a way to filter chemicals in soya bean oil that led to quantity production of hormones for medical applications. In 1933 Julian conducted the research that led to the synthesis of physostigmine.
Recommended Reading
Honychurch, Penelope N (1986) Caribbean Wild Plants and their Uses. Oxford, Macmillan Publishers Limited. ISBN: 0-333-40911-6
Skousen, Max B (1982) Aloe Vera Handbook. California, Aloe Vera Research Institute
Diane Robertson (1994) Live Longer Look Younger with Herbs. Kingston, Stationery & School Supplies Limited.