Sorry! No Coloureds, No Irish, No Dogs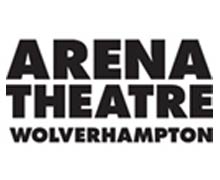 Sorry! No Coloureds, No Irish, No Dogs
Organiser: Gazebo Theatre,
Bilston Town Hall, Church Street, Bilston, WV14 0AP.
Tuesday 18th October 2016
This year, Gazebo brings back one its most powerful plays- an exploration of racism and migration, in response to events taking place across the UK and internationally.
Two strangers find them selves in a room of suitcases, books and stories which take them on a journey of discovery, reflection and tragedy, and bring the events of hundreds of years gone before bang up to date
Featuring, amongst others, Mary Seacole, Walter Tull, Black Panther- Obi Egbuna, Mary Prince, Olaudah Equiano and William, who sailed aboard the SS Empire Windrush, this play is 'eye opening', 'thought provoking' and set to stimulate discussion. 'One of the best portrayals of racism I have seen.
Written and directed by Pamela Cole-Hudson ("The Hallowed Turf", "Rivers to Cross", "Jamaica 50", "Sweet Tooth") Featuring Tonia Daley-Campbell (The Sistren, Jamaica 50, Danny & The Human Zoo, London Town) and Oraine Johnson (The Hallowed Turf, Rivers to Cross, The Tin Violin, Lucid). Comments about previous Gazebo shows: 'Perfection' The Voice (Jamaica 50) 'I was knocked over by the performance' Artrix (Rivers to Cross) 'A perfect, effective untold story' Theatre audience (The Hallowed Turf) 'This play was nothing less than fantastic' Female Arts.com (The Sistren).
Gazebo Theatre Presents: Sorry! No Coloureds, No Irish, No Dogs
Tuesday 18th October 2016
Arena Theatre,
Wulfruna Street, Wolverhampton, WV1 1SE.
Time: 7.30pm
Cost: £10.00/ £8.00 concession
Disabled Access: Yes
Open to Public: Yes


For further information about the show itself and future tours and workshops contact Pamela Cole-Hudson, Artistic Director ,Gazebo- pamela. cole-hudson@gazebotheatre.com 01902 497222