Mentoring Benefits for Well-being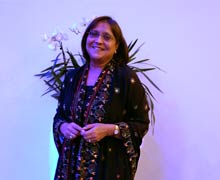 Mentoring Benefits for Well-being
Organiser:
University of Wolverhampton
Thursday 27th October 2016
Talk by Rajinder Mann OBE, PIA Executives Ltd and facilitator of the university's Steps to Leadership Programme.
This event will focus on the benefits of mentors to gain an insight and meaningful approach to developing oneself. Mentoring had been used widely in the workplace but has many benefits for the personal health and well-being of an individual.
Black staff can benefit from having senior mentors for guidance and support and the mentors can link them into wider networks. This is a critical tool for understanding race relations and building equity for both the mentor and mentee.
Over the last fifteen years through the work of the Black Leadership Initiative we have empowered black staff using mentors in senior positions to help navigate their careers and increase the diversity representation in leadership
Mentoring Benefits for Well-being
Thursday 27th October 2016
University of Wolverhampton,
Room MK045 Lecture Theatre (George Wallis MK Building), City Campus (Wulfruna), Wulfruna Street, Wolverhampton, WV1 IDT.
Time: 5.30pm – 7.30pm
Cost: Free
Disabled Access: Yes
Open to Public: Yes


For further information contact: Contact Bali Brophy
Email: b.brophy@wlv.ac.uk or Telephone No: 01902 322954
Booking Essential
If you have any specific access needs such as British Sign Language Interpreting or information required in alternative formats please let us know by Thursday 20 October 2016