The Life and Work of Enrico Stennett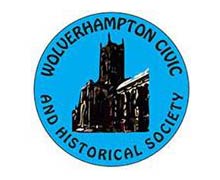 The Life and Work of Enrico Stennett
Organiser:
Wolverhampton Civic & Historical Society, Bantock House Museum, Finchfield Road, Wolverhampton, WV3 9LQ.
Wednesday 5th October 2016
Enrico Stennett worked as a youth officer then Community Relations Officer for Wolverhampton in the 1980s. A man who has made significant contributions to his community, but has not achieved any recognition
Mary Ann Stennett will speak about Enrico's early days in Britain to his time serving the communities in Wolverhampton. In a revealing talk she will speak about some of his achievements that remain unrecognized today.
Patrick Vernon is a Wolverhampton-born writer, cultural historian, political activist and founder of 100 Great Black Britons
The Life and Work of Enrico Stennett
Wednesday 5th October 2016
Blakenhall Community Centre,The Old School, 73 Dudley Road, Blakenhall, Wolverhampton WV2 3BY.
Time: 7.30pm – 9.00pm
Cost: £2.00
Disabled Access: Yes
Open to Public: Yes


For further information contact: Wolverhampton Civic & Historical Society.
Email: wchs@mail.com David Bennett on 07806461828